Skip to Content
Do you need a Solution?
Growth is a good thing. Un-managed growth is a bad thing. As Businesses grow so does the administrative burden. In order to solve the more demanding burden owners and managers are faced with 3 options: increase permanent workforce, increase temporary workforce, automate. The first 2 choices do not scale with the growth.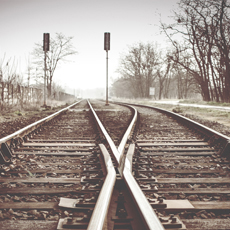 Processes are often built by default, not by design; increasing volume tend to increase workload and personnel can become overwhelmed. Unless your business can find a way to manage transactions, products and processes, it will not increase its margins and the growth will not translate into financial success.
The solution is to move away from a collage of software to an integrated Enterprise Resource Planning (ERP) software in which all the records are kept: AR/AP, Sales, PO, inventory, WIP, Fulfilment, CRM, etc. A unified, integrated and streamline ERP like NetSuite contains all the functionality necessary to foster exponential growth.
If you are at this crossroad, then we can help.
The solution is in one of these NetSuite  options:
NetSuite ERP (read more)
NetSuite OneWorld (read more)
NetSuite MRP (read more)
NetSuite CRM (read more)
SuiteSuccess (read more)
SuitePeople-HRIS (read more)
Why Make the Move?
Learn the eight reasons why NetSuite, the world's #1 cloud finance/ERP solution used by more than 24,000 customers worldwide, is the right move for your business.
Reduce Your Total Cost of Ownership (TCO). Businesses running NetSuite report costs savings of 50% or more over the costs of running their old on-premise systems. NetSuite eliminates costly upgrades, expensive infrastructure and onerous maintenance.Accelerated Order-to-Cash Process. NetSuite enables you to integrate your front- and back-office processes, helping you reduce administrative headcount, speed fulfillment and accelerate cash flow.
Eliminate Manual Re-Entry Effort. With NetSuite, you get end-to-end integrated processes—whether web to fulfillment, procure to pay, or quote to order—that drastically reduce manual effort and the resulting risk of errors.
One View of Your Customer. Businesses that run NetSuite eliminate duplicate and out-of-date customer silos with instant access to all customer sales, finance and service information, improving productivity and satisfaction.
A Real-Time, Comprehensive View of Your Business. With NetSuite, you get built-in dashboards and reporting that provides you with complete summary and detail views of finance, sales and service performance.
Supports Your Distributed Organization. By using NetSuite, you get anytime, anywhere secure browser-based access, so your employees can work the way they want to.
Multinational and Multi-Subsidiary Management. NetSuite provides real-time financial consolidation and multi-subsidiary and multi-currency intelligence, enabling you to standardize on a single cloud ERP instance.
Always Up to Date. With NetSuite, you always get the latest features and support for the latest accounting regulations, with automated upgrades.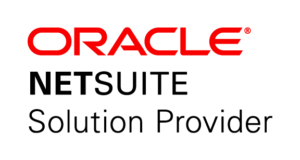 If you'd like to learn more about what NetSuite commerce can do for you, please call Horizon Associates Group, LLC at (866) 638-7848 for more information about our NetSuite consulting and technology solutions near Long Island.