Skip to Content
NetSuite Global ERP (OneWorld)
SOLVE  MULTIPLE SUBSIDIARIES AND CURRENCIES CHALLENGE
NetSuite OneWorld
Many corporations operate with multiple legal entities- whether those operate domestically or abroad. In both cases NetSuite OneWorld can manage all legal entities within the same platform, perfect for Glogal businesses needing a Cloud ERP. All data from all entity is real-timed rolled-up in easy to understand reports. Consolidation is effortless and financial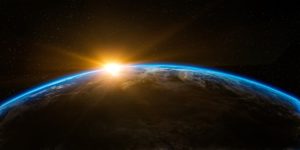 closing of periods is faster.
With NetSuite OneWorld you will  easily manage multiple currencies and local taxation rules, Inter-company inventory transfers & levels real-time unified reporting  across geographies and subsidiaries;  providing up-to-the-minute global business management and financial consolidation at a fraction of the cost of traditional on-premise ERP solutions.
Smart Global Sourcing Strategies
Expanding your business past domestic borders opens doors and creates new opportunities in versatile global markets. A global sourcing strategy such as NetSuite OneWorld will give your business direction as you move forward, reducing costs, improving efficiency, and cultivating positive relationships.
Examine your target markets carefully. Differences in supply and demand, as well as cultural and lifestyle differences, can affect how your product or service is received. Knowing how to best personalize and present your company in foreign markets will reduce losses and boost profits, and the robust financial reporting capabilities of NetSuite OneWorld allow you to understand what is happening across the global business.
Understanding the risks of global expansion is as important as considering its benefits. Take a look at your current costs and risks before making your move into the global market to ensure that now is the right time to move. NetSuite OneWorld includes accounting tools that track worldwide taxation rates, integrate accounts for streamlined usability and convenience, and show real-time roll up for multi-currency financial processes.
Set a schedule for your expansion to keep each move manageable. The use of project management and e-commerce software will ease the transition from a local to a global market in terms of accounting and resources tracking to prevent many common mistakes. OneWorld's analytics generate real-time global business insights so that you can better forecast the influence of your next business development.
GLOBAL BUSINESS MANAGEMENT PLATFORM
Enables the effortless management of multiple subsidiaries, business units and legal entities.
REAL-TIME ACCESS ANYWHERE
Provides real-time global business insight. Access NetSuite from anywhere in the globe.
COMPLIANCE
OneWorld has been built to support both global standard and country-specific audit and tax regulations.