Skip to Content
Understanding Integrated eCommerce Systems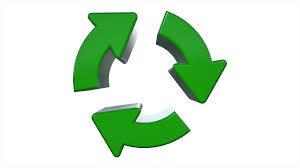 If your business accepts and fills orders online, then you already use some type of eCommerce system. However, many businesses use several different systems to manage different aspects of operations, such as inventory control, customer data aggregation, and order fulfillment. An eCommerce system such as NetSuite can help you streamline operations by integrating most operations. Below you will find an overview of the benefits of using integrated eCommerce software, and you can learn more by meeting with NetSuite consultants near Philadelphia.
Streamlining Operations
When you use several systems to manage your eCommerce, certain operations can be complicated. For example, if you use one system for payment management and a separate system for shipping orders, whenever a customer modifies an order you will need to perform two operations in two different systems to amend it. With an integrated system such as NetSuite, however, you can set processes like this to work automatically, so for instance when a customer changes an order both credit card charges and shipping information are automatically updated.
Aggregating Data
With separate eCommerce systems, you end up storing data in different places. Customers' order histories might be separate from your inventory, which may in turn be stored in a different system than your records of payments to vendors and your shipping expenses. After migrating to an integrated system, however, you will have access to all of this data in one place. With the help of professional NetSuite consultants, you can leverage this data in new and efficient ways. For instance, by running analytics on your current inventory and comparing it to customer purchase history, you can run sales or specials to liquidate overstocks while still profiting, and you can target specific customers with email or social media marketing.
Increasing Revenue
The overall benefit of using an integrated eCommerce system is, of course, increased revenue. Because operations are streamlined when you implement a system such as this with the help of a NetSuite consulting firm, you will spend less time on day-to-day tasks. By aggregating data and consolidating back office procedures, you can lower your overhead and increase profit margins.