Skip to Content
HORIZON NETSUITE RESOURCE CENTER
Make Netsuite Work For Your Fast Growing Business
We've pulled together and authored a number of items you will find helpful as you research how to make NetSuite work for you.  Below are a few white papers. See out other valuable resources.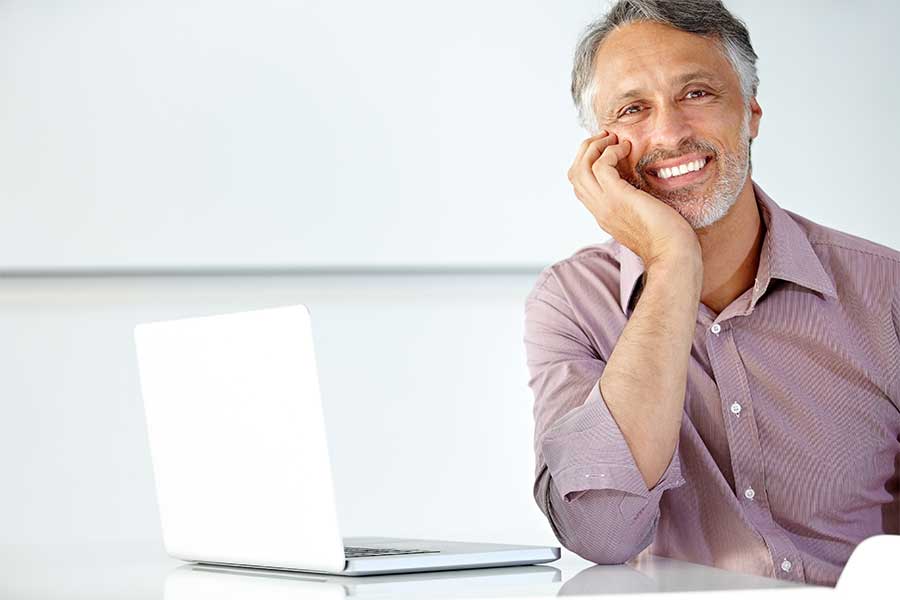 NetSuite Cloud Introduction
Learn How To Put The Cloud To Work For You
You're a go-getter. You understand that the cloud can give you significant benefits. Benefits you can unlock if you had real-time processes and a 360-degree view of performance across the business. Instead, you rely on siloed information, patchy intelligence, and the clunky, legacy on premise systems from Intuit, Sage, Microsoft or SAP.
It doesn't have to be like that. You can transform your view of the business with NetSuite. This next-generation, cloud based business information system delivers all the information you need.
So you know exactly what's going on and what can be approved.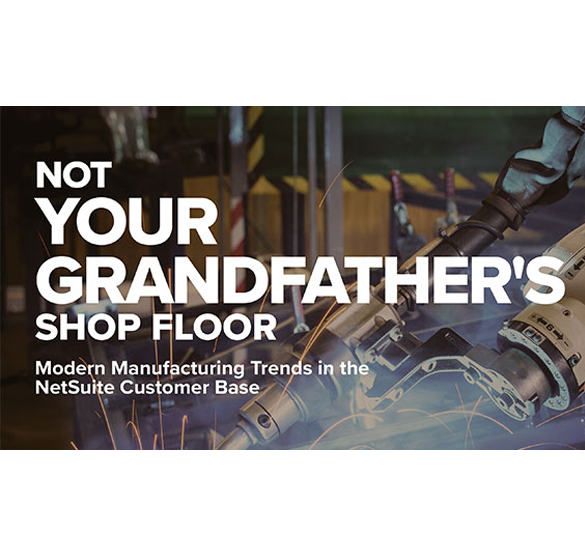 Not Your Grandfather's Shop Floor
Modern Manufacturing Trends In The NetSuite Customer Base
Every January, a group of global movers and shakers—politicians, business executives, academics, and celebrities— descend on the exclusive Swiss ski resort of Davos Klosters to be part of the annual meeting of the World Economic Forum (WEF) with the humble goal to make the "world a better place", The agenda this year was "Mastering the Fourth Industrial Revolution". The first three revolutions came with introductions of mechanization, electricity and IT—today, Big Data, the Internet of Things, robotics and other technologies are allowing for another revolution.
The WEF is usually ahead of the curve when it comes to such thinking. In this case, however, its cue came from a concept called "Industrie 4.0", which Germany's industrial base has been pioneering for a few years and is now becoming a theme across the world.
The Fashion Retailer's Blueprint for Success
Enabling great customer experience
Retailers today confront challenges that are unprecedented in other industries. In fact, there's a case to be made that retailers have experienced more change in the past few years than in the previous 100 years combined. As a result, retailers must adapt to deliver on changing customer expectations. Those who succeed are able to differentiate themselves, while those that fail become irrelevant.
The blueprint for success starts with a technology foundation that links an organization's front- and backends provides a single view of the customer, enables delivery of a consistently outstanding customer experience, and is flexible and scalable.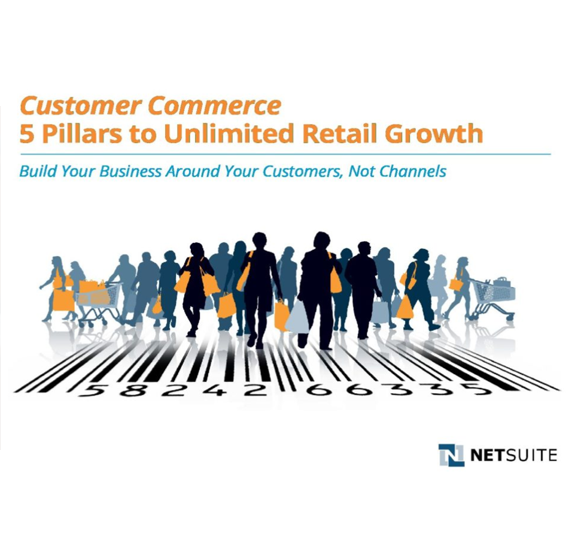 5 Pillars To Unlimited Retail Growth
Build your business around your customers, not your channels
Today more than ever, it's all about the customer. The expectations customers place on retailers are motivating retailers to deliver a best-in-class customer experience across channels. To achieve that goal, it's all about simplicity in business process execution.
Yet, while 100% of retailers believe a consistent customer experience across channels is very important (or of "some importance"), just over half (54%) say that their biggest inhibitor is that they do not have a unified view of the customer across channels, according to Retail Systems Research, in the report titled Omni-Channel 2013: The Long Road to Adoption.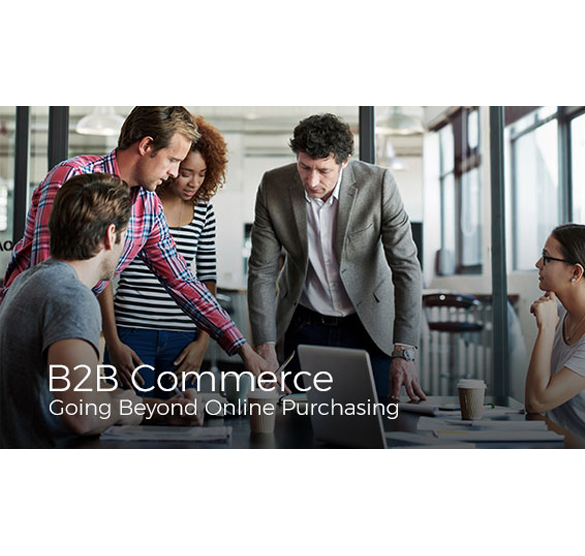 B2B Commerce
Going beyond online purchasing
The B2B buyer of yesteryear is long gone. Digital technologies have not only changed the way business professionals research and buy products, they've raised the bar on expectations for great buying experiences.
While many business-to-business (B2B) companies realize that the B2B commerce journey is evolving, some fail to understand that today they are not just vying for business against their traditional direct competitors.
The market for B2B commerce also has the attention of online marketplaces like Amazon, Google, eBay and Alibaba, and this is creating a scenario where the same digital transformation experienced in business-to-consumer (B2C) markets is poised to impact B2B.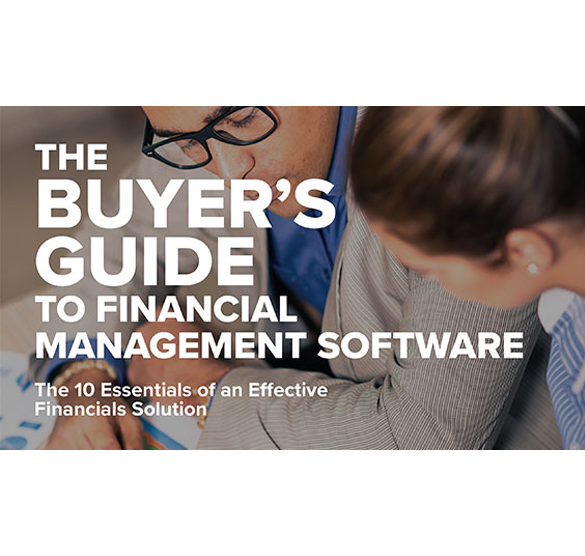 Buyers Guide To Financial Management Software
10 essentials of an effective financial solution
Managing your company's financials is the backbone of your business and is vital to the long-term health and viability of your company. Yet attention to your bottom line often takes a back seat during times of increasing revenues and growth.
To continue applying the necessary financial rigor to support rapid growth, the accounting department needs the right tools to most efficiently do their job.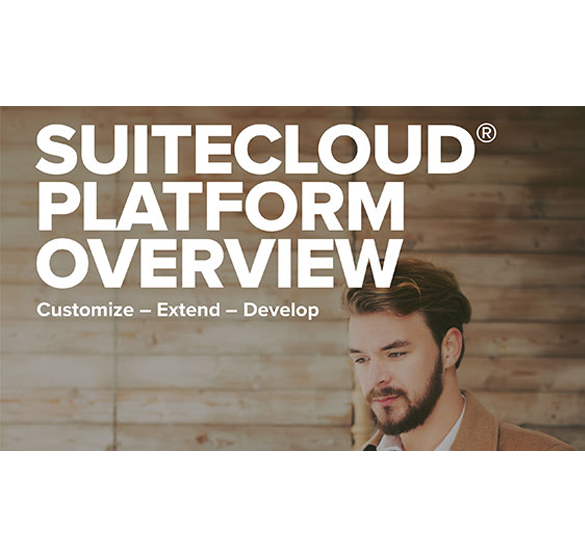 SuiteCloud Platform Overview
Customise – Extend – Develop on NetSuite
Managing your company's financials is the backbone of your business and is vital to the long-term health and viability of your company. Yet attention to your bottom line often takes a back seat during times of increasing revenues and growth.
To continue applying the necessary financial rigor to support rapid growth, the accounting department needs the right tools to most efficiently do their job.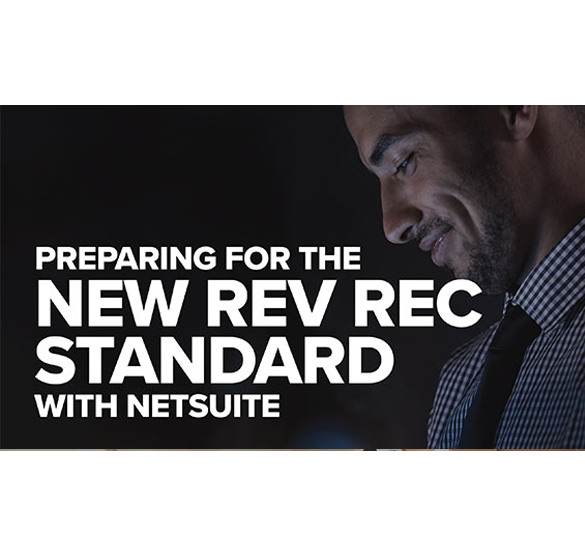 Preparing For The New Revenue Recognition Standard
Are your financial systems ready for ASC 606?
The new revenue recognition standard, ASC 606, represents the most sweeping change to revenue accounting rules in years. Now is the time for software and high-tech companies to ready themselves and begin working toward compliance.
NetSuite's new Advanced Revenue Management solution enables a streamlined revenue accounting function to ensure compliance with current and future FASB
and IFRS guidelines.
NetSuite Advanced Revenue Management (ARM) was built to streamline month-end processes so companies can close their books faster and be more confident with their revenue numbers. ARM provides point-and click configuration for customers to handle the complexities of ASC 605, 606 and IFRS 15 standards. Users will know that all of their transactions are compliant. This includes managing the lifecycle of multiple elements and allowing for event-based rules, flexible fair value pricing and real-time analytics.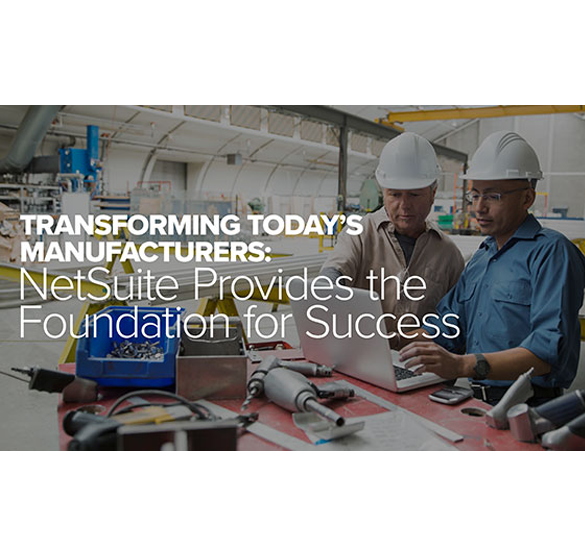 Transforming Today's Manufacturers
Providing the foundation for success
What does it take to remain competitive in the constantly changing world of Manufacturing?
There may not be a single answer, but one thing is certain: without the right tools and systems in place, it's nearly impossible for companies to keep pace.For this reason, leading innovators in manufacturing are turning to NetSuite's cloud platform as the solution of choice to run their entire manufacturing business.
Whether a company is a 50-year-old discrete manufacturer running the same on-premise system they have been using since the 90's, or a high-tech manufacturing startup rapidly outgrowing QuickBooks and Excel spreadsheets, the reality is that these manufacturers—as different as they may appear at face value—are operating in the same business ecosystem and face the same modern-day business challenges.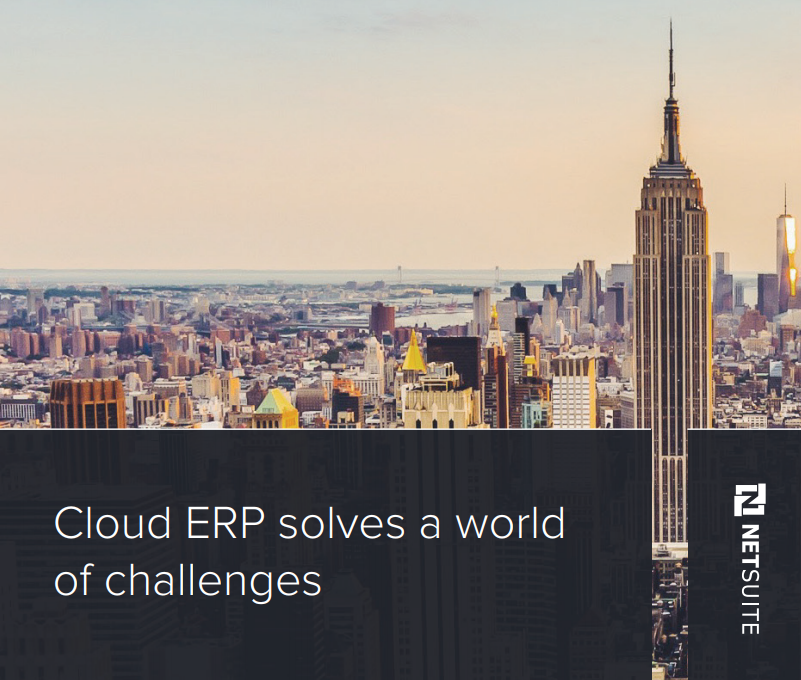 Using Cloud Based ERP To Solve Global Challenges
OneWorld for growing companies
It can be easy to think of information technology (IT) as a highly complex, overly demanding and recklessly evolving aspect of modern business. Ironically, however, much of the complexity and labor intensity companies currently experience with their IT solutions has resulted because the companies haven't kept pace with the rapid evolution of technology. Despite this common understanding, it often takes some "trigger" to force companies to break free from the status quo and modernize their IT solutions. A new business demand or some other catalyst can suddenly expose legacy systems that had been "good enough" as serious obstacles to future success.
Growing numbers of companies faced with such business catalysts are turning to NetSuite OneWorld, a cloud-based enterprise resource planning (ERP) solution that addresses some of the most critical business operations and needs. OneWorld's holistic array of ERP services permits companies to standardize their core operations on a modern and easily configurable platform.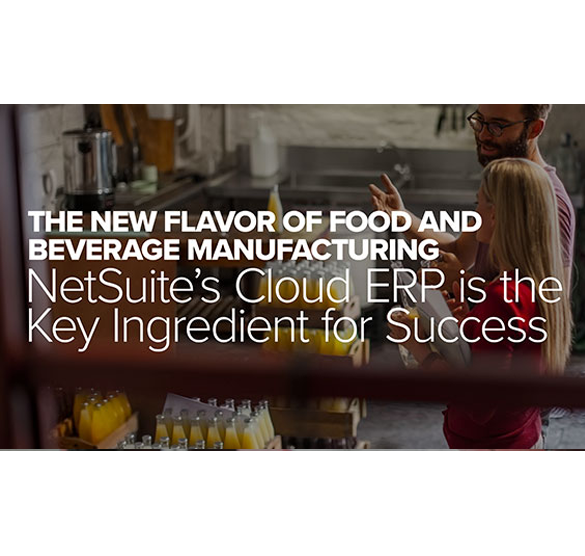 The New Flavor of Food and Beverage Manufacturing
Cloud ERP is the key ingredient for success
For food and beverage manufacturers, running a successful business demands constant innovation to meet changing customer tastes and technology that can enable and adapt to that innovation. Far too often, however, companies are forced to dedicate crucial personnel to IT and managing multiple disparate systems instead of driving the business and creating new, exciting products for their consumers. To effectively compete in a highly saturated space, food and beverage manufacturers need a reliable, integrated and easy-to-use ERP system.
As food and beverage brands experience rapid growth and expand around the globe, they require a platform that delivers scalability, agility, and flexibility with the
advanced functionality to support this growth with a real-time, unified view of the business. Cloud-based ERP systems can change the equation.
 Case Studies
Cosmo Supply Lab
Listen to the CEO describe how NetSuite helped them grow from a handful of people to over 1,000 associates in just six years.