Skip to Content
NetSuite Consulting – Implementation
IT'S NOT JUST A SOFTWARE

NetSuite Implementation
NetSuite can be configured by anyone who is slight technical. But a true implementation goes beyond configuring a software. Business process tend to grow because the current IT environment does not support automation.
A NetSuite implementation done right begins with discussions at the executive level to understand the goals and vision of the organizations and its stumbling blocks to growth. It carries through  the subsequent phases of Requirements Gathering, Solution Design, Proof of Concept, Training, Deployment, more training and continuous improvement*; all this bathed through Change Management best practices.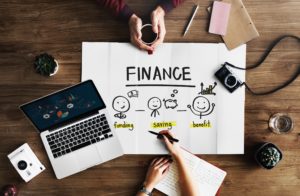 Many organizations desire a better IT environment and may desire change. Still, when change does occur some team members may resist it. Our Change management practices ensures that deploying an ERP will be welcomed and celebrated.
*For some 'continuous improvement' means more engagements. In reality, after your first go-live you will realize the untapped potential in NetSuite. At your rhythm, we will guide you through the continuous improvement phase. Only when you receive value do we feel that our mission is accomplished.
Business Requirements Gathering
Our experts ask the right questions and document your business process, business needs, new process or business functions to be deployed. The BRD (Business Requirements Documents) will define the scope of the project.
Change Management
Even when employees are desiring change, when they see the actual change they may resit it. Our practices involve them in decision-making and process review. Managing resources is essential to the success of the new ERP
Solution Design
The BRD and the executives' goals will determine the solution and phases of the implementation. A succession of small success is better than the big bang approach.
Go Live
A cutover plan is designed to bring data from your existing system to the new one. When you go live, your business carries on as usual; it's just on a new system- nothing is lost.